You've created a beautiful, cosy sanctuary that's ready for guests to put their feet up, relax and enjoy. When it comes to listing holiday homes, the phrase "build it and they will come" is rarely true. When you're advertising your property online, the likelihood is that you'll be competing with thousands of other listings for travellers' attention.
Fortunately, you don't have to be an SEO expert to create a high-quality listing that reflects your home's unique qualities and attracts guests who will love and appreciate it as much as you do.
Here are some actionable tips to take your listing to the next level.
+
Photography
They say a picture is worth a thousand words, and this is especially true when it comes to travel. When potential guests dream about their holiday, they will think in pictures: imagining long days on the beach, cosy nights drinking hot chocolate in front of the fire or waking up with ocean views.
Unless you're a skilled photographer, opt to use a professional camera or even get a professional photographer to photograph your space. You will likely earn this expense back with just a 1-2 night stay. However, if you can't afford to pay for professional photos, consider offering the photographer a free stay in exchange for a shoot (make sure you specify what and how many photos you want, and check their work before you do the deal). If you choose to go the DIY route, take your time to do research on angles and lighting for home photography and keep in mind what the feeling is that you want to evoke, which we cover under 8 tips to prep your holiday home for guests.
Add charm, warmth and character to your photos with lived-in touches, such as casually draped blankets, throws and pillows, people enjoying the space or food.
Additional tips for getting the most out of your photography include:
Shooting at dusk or dawn, depending on when you get the best, soft light
Making use of natural light
Shooting on a sunny day if it's a beach holiday home
Shoot vignettes, little cosy corners such as a beanbag near the fireplace (with the fireplace on) or coffee at a dining table with a view or champagne in the water if your home has an especially luxurious bath, pool or spa pool setup
Tidy up and remove personal items
Hide power chords
Fluff cushions and tidy beds so it's super inviting
Name and description
While your photos show your space, the name and description exist to compliment your photography and tap into your potential guests' imagination, so make the most of every word you have. Make sure your name is short, sweet and to the point – one that guests can remember when they wish to return.
Before you even start writing, however, mind your spelling, grammar and style. Don't use capital letters, use appropriate punctuation and write in sentence case. Proper writing will add a touch of thoughtfulness, care and quality.
Draw on your location, your home's architecture and the feeling you want to evoke for visitors to come up with a unique descriptive name. It doesn't need to be fancy or complicated, but it will do more for your listing than simply the address. Then, go into more details in your description: start with any stand-out features, whether that be panoramic views, private beach access, a beautiful swimming pool or designed spaces, then move to must-have features that guests will likely look for, such as high-speed Wi-Fi, proximity to the beach and relaxing bedrooms. Then, move to logistics such as check-in/check-out, cleaning and any other amenities.
When writing your description, be mindful that, while you want to show your property in the best light, it's always better to under-sell and over-deliver. Always be honest and set realistic expectations. Then, ensure you add the final "wow" factor by selecting a featured image that reflects your property description and name.
Read through our handy checklist under 8 tips to prep your holiday home for guests.
Be wise — categorise
The internet is a crowded place. When potential guests are researching holiday homes, they want to know what to expect, and they expect search results to show them what they want to see. Categorisation can be your best friend when it comes to turning potential guests into confirmed bookings… as long as you do it right.
Make sure to include filters for the type of accommodation you offer (e.g. cabin, house or apartment), mention if you live on the same property, if it has a shared driveway and whether the booking includes the entire home or a room.
Similar to your description, you should be as clear as possible and opt to under-sell rather than over-sell to avoid potential disappointments and negative reviews.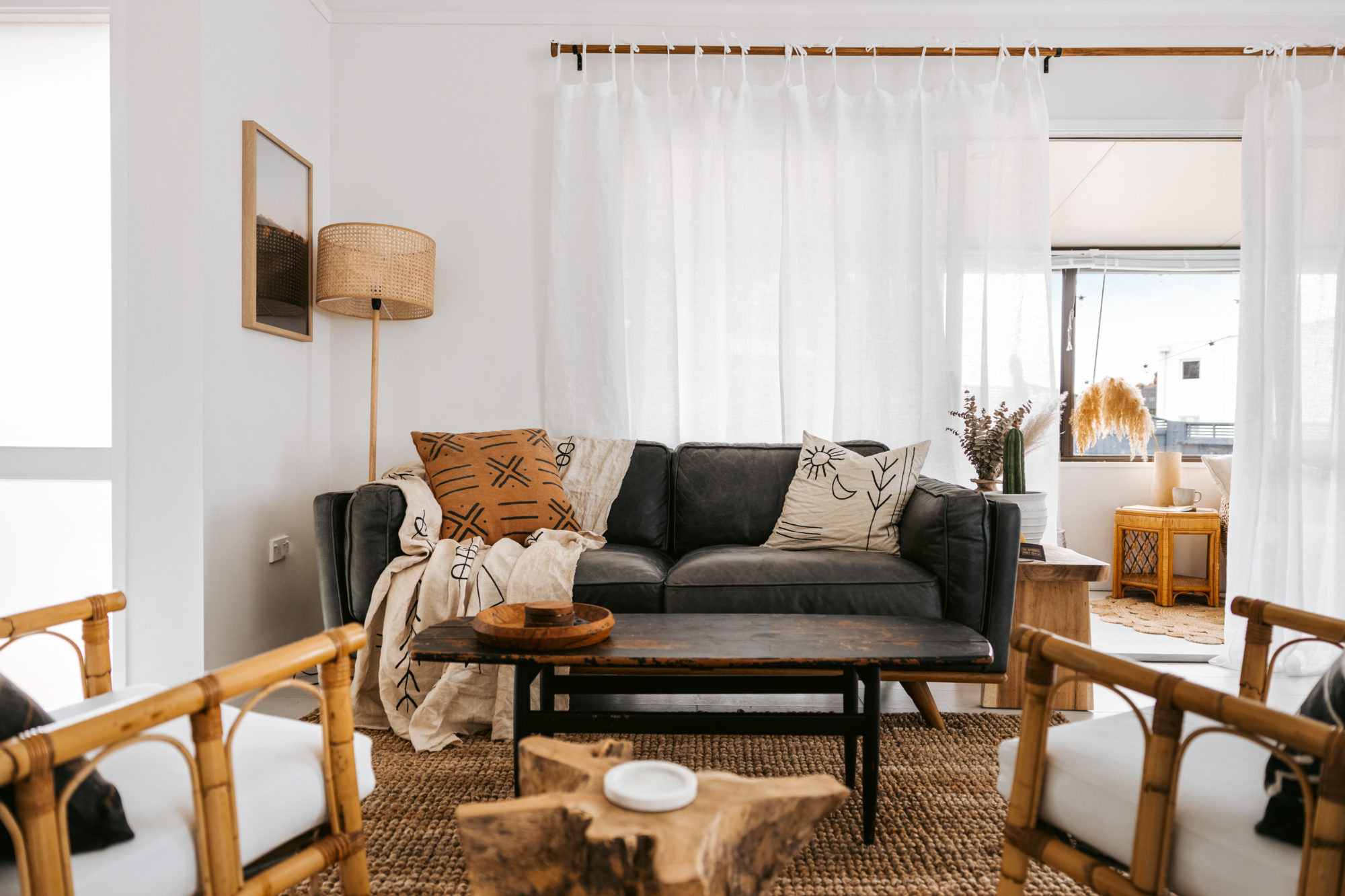 Be organised and responsive — communication is key
Your holiday home can be a reliable source of income, and the results will reflect the effort and love you put in. The simplest way to make sure your guests trust you, make repeat bookings and recommend you to their friends and family, is to offer a reliable and positive experience at every stage of the process; from consideration to booking, before and during their visit, and at checkout.
Make sure your calendar is always up to date and accounts for things like maintenance or unavailable dates.
Avoid cancelling or declining bookings. Although emergencies can happen, ensure that these are the exception because they can significantly affect your ranking and trustworthiness with guests. Hosts are often also penalised when cancelling on guests, which will negatively impact your reputation and ability to secure future bookings. 
Lastly, make sure you respond to potential and confirmed guests' queries in less than 24 hours if possible, as well as thank guests for reviews. Good communication goes a long way to separate average hosts from exceptional ones.
+
We hope these tips will help you write your beautiful holiday home listing with confidence. If you prefer to leave the nitty gritty in someone else's hands and simply want to watch the bookings roll in, contact us for a free property appraisal.